Today, furnishing needs in activity-based offices and educational environments run the gamut depending on users' role, personality, and even current mood. Your clients depend on you to figure out the interior where all those varied requirements are met; our multitasker Hive is up to the challenge! 
A work station where no other furniture piece would fit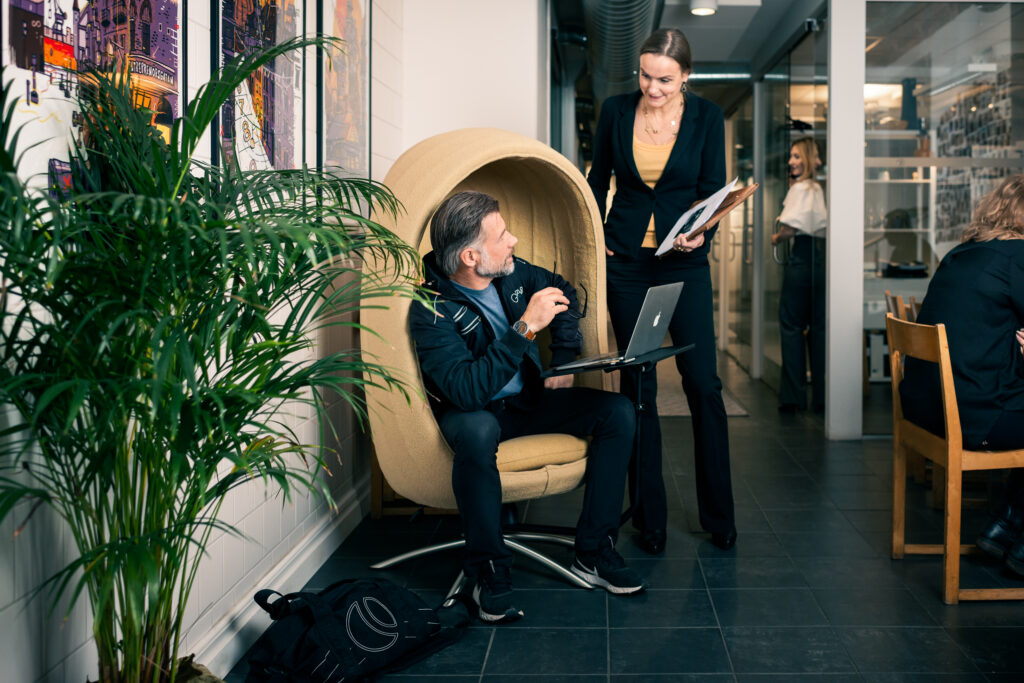 Hive creates a workplace where no other furniture piece is thinkable. Placed in a trafficked passage, the pod chair replaces a bulky desk. Additionally, it offers just enough shielding to feel both undisturbed and connected – a winning combo at any office! Created by the hands of a talented Scandinavian furniture designer, Hive is both a "fashion statement" and a practical solution that increases the number of workplaces – and thus guests! – who can with benefits exploit otherwise unused surfaces.
An armchair for uninterrupted phone conversations
Concerned about being overheard or disturbing your colleagues with a conversation? Hive was designed to strike the balance with all things audial: the outside and inside layers of acoustic materials dampen the ingoing as well as outgoing sound. As a result, this elegant chair... > creates space for conversations that are best taken in private > removes the strain of trying to hear the voice on the other end of the receiver > makes every word you say heard and understood so much better by the person you are talking to!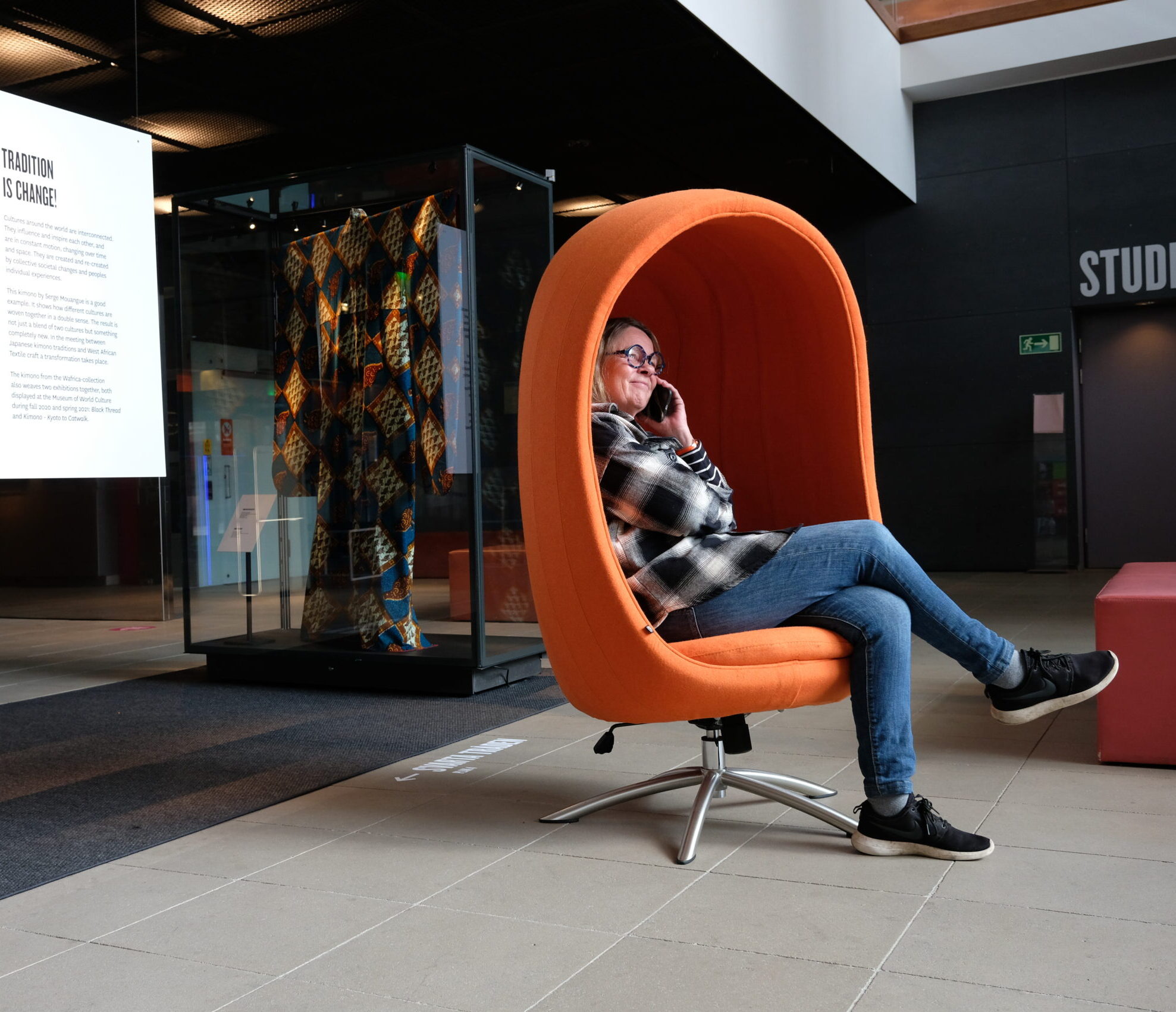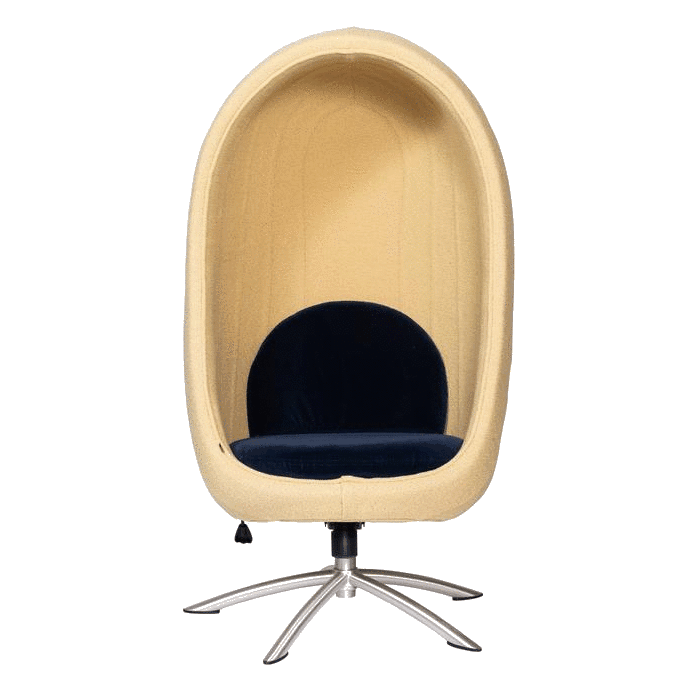 What is so special about Hive?